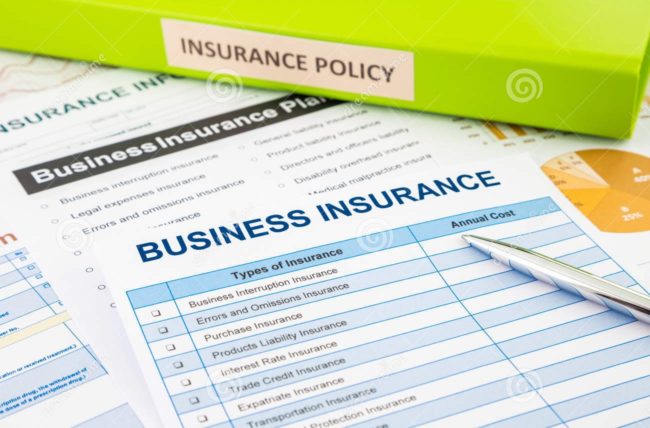 Have you ever received a letter asserting that your company:
"… caused us damages in excess of …."
"… immediately must cease and desist …."
"… breached its obligation to …."
"… discriminated against her on the basis of …."
You've undoubtedly experienced a sinking feeling in your stomach if your company has received a litigation threat or demand letter, or been the victim of unexpected events causing your business interruptions or losses. Even if you know the claims are unfounded, your thoughts race to the mere possibility of hundreds of thousands of dollars in liability or other losses and then, to the daunting prospect of paying to defend your company in litigation. Even if you have budgeted for these possibilities, or have the greatest attorney on the planet, the first thing you need to do when threatened with litigation or commercial losses is check your commercial insurance policies to see if there might be coverage.
You spend thousands of dollars each year on business insurance, and now is the time to reap the benefits. Most Commercial General Liability policies give you basic coverage for bodily injury, property damage or "advertising injury" (such as defamation) caused by your company's business operations. Errors & Omissions policies add coverage for professional liability, meaning negligence in providing the services your company provides. Maybe you've purchased additional endorsements for other coverages: for data breach or other cyber liability, fraud, employment practices, other other special categories. Yes, reading the policies, sometimes hundreds of pages, with their many exclusions and limitations and circular provisions, can be confusing and exhausting.
But even if the allegations against your company are only potentially covered (depending on how the facts sort out, which can be murky at first), many of these policies will contain a provision requiring your insurer to defend you — meaning pay for a lawyer of the insurer's choosing to represent you. The cost of a legal defense in commercial litigation easily can cost five- or six-figures, and sometimes more, so your insurer's duty to defend you in even one lawsuit can more than cover the cost of your premiums on that policy. And even if you are not fully confident in the "panel" lawyer selected by the insurer, you always still can pay for your own trusted lawyer to work alongside the insurer's chosen lawyer, to manage the case and provide supplemental input, still at a tremendous savings to your company were it not to have insurance.
There are other reasons to quickly review your insurance in the face of potential litigation or loss aside from potentially saving you attorneys' fees. Your policies likely contain requirements for promptly reporting a claim or occurrence to your insurer once you become aware of it, and you can lose your right to coverage if you do not do so. You should report the incident to your insurer as soon as you think it might result in a claim, in order to preserve your request for coverage when it becomes ripe. Further, if you might switch policies at the end of the policy year, you could lose your coverage due to gaps in what the different insurers or policies may cover. For example, if you currently have a claims-based policy (which covers only written demands made or lawsuits filed during the policy period, irrespective of when the underlying incident occurred) but plan to switch to an occurrence-based policy (meaning it provides coverage for incidents that happen during the policy period, regardless of whether or when a claim ultimately materializes), you could end up with no coverage for an incident that occurs during the current policy period but for which a claim is not filed until the new policy has begun. Early evaluation of whether you may have coverage may help you avoid these pitfalls.
While your insurer may immediately provide you a defense or indicate that a claim will be covered, often your insurer will send you a "reservation of rights" letter, preserving the insurer's arguments why the claim is not or may not be covered, depending on how the facts underlying the claims later may be established. The insurer still may need to provide your defense notwithstanding its reservation of rights; and, in fact it may be required to allow you to choose and pay for your own independent attorney if the insurer's reservation creates a conflict of interest between the insurer's position and your full defense of the claims.
Your regular attorney can help you review your policies for every possible coverage angle and can represent you against your insurer in order help make sure you receive the coverage you've paid for.